Summer Cookout
By Tommy Roberts - 20 July 2019
We had a great cookout today. Great food. Great visiting. And then the rain came. :o) Some suggested this article should be titled "Monsoon hits Roberts Switch". It really did rain hard. Everyone grouped into the center of the barn and continued visiting. It was God's way of creating a more intimate environment. We all got close.
Big thanks to Angela for making it happen and to everyone who brought the side dishes. Hope to see you all at the next event.
There are a couple of pictures below but the entire photo group is in the Photo Gallery under Summer Cookout. Enjoy!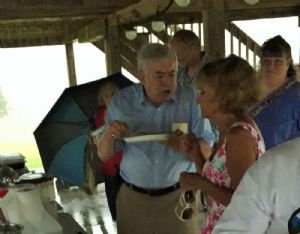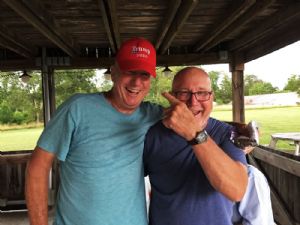 The rain came but Harold kept eating. Tommy takes every opportunity to witness to the fox hunters.
See additional photos in the Photo Gallery